TRUMPETER / COMPOSER / IMPROVISER
LINA ALLEMANO is a Canadian trumpeter, improviser, prolific composer, and bandleader with an active international career, performing and recording cutting-edge contemporary music primarily in experimental, conceptual, improvised and jazz settings, but also working in a wide array of other genres. Born and raised in Edmonton Alberta, Allemano moved to Toronto in 1993. She is educated in both classical and jazz trumpet and specializes in extended technique on her instrument. Allemano now splits her time between the music scenes in TORONTO and BERLIN, and she runs her own internationally-acclaimed record label LUMO RECORDS.
Allemano composes music primarily for her forward-thinking acoustic quartet LINA ALLEMANO FOUR, nominated for the 2022 JUNO Awards Jazz Album of the Year (Group), as well as her Berlin-based power-trio OHRENSCHMAUS. She also leads the electric improvising quartet TITANIUM RIOT and the trumpet / live-processing duo BLOOP, and is a longtime member of Rob Clutton's CLUTTERTONES. In 2020, she released a solo album GLIMMER GLAMMER and she continues to explore the trumpet in a solo context. As well as being a side-musician in many other groups in both Toronto and Berlin, Allemano is also busy collaborating with many of today's top groundbreaking musicians in countless other international projects. She has been releasing albums and touring extensively with her bands and many others all across Canada, USA and Europe for years. As a session musician, Allemano's trumpet playing can also be heard on countless albums, film and television soundtracks.
Lina Allemano was named in both 2022 & 2023 in DownBeat Magazine's Annual International Critics Poll for 'Rising Star Trumpet', and her band Lina Allemano Four was named both years for 'Rising Star Jazz Group'. Allemano was featured as one of the top innovative trumpeters for the future in DownBeat Magazine and called one of the most exciting new voices of the last few years by Brian Morton, Point of Departure. Her trumpet playing, compositions and artistic vision have gained her international recognition as being adventurous, expressive, compelling, inventive and sophisticated.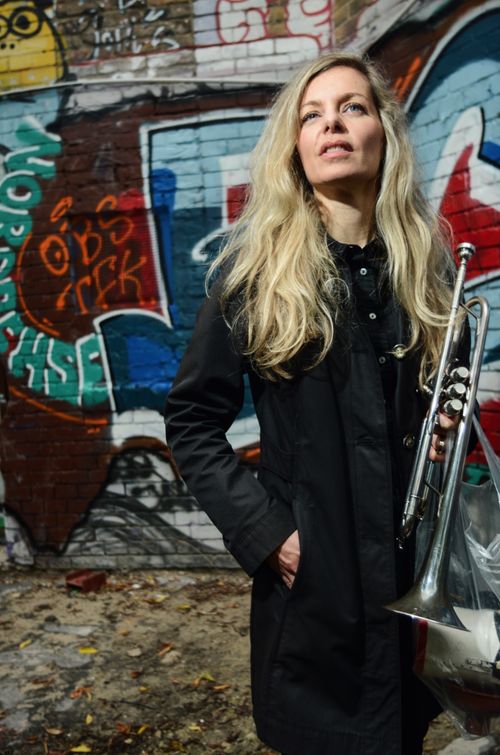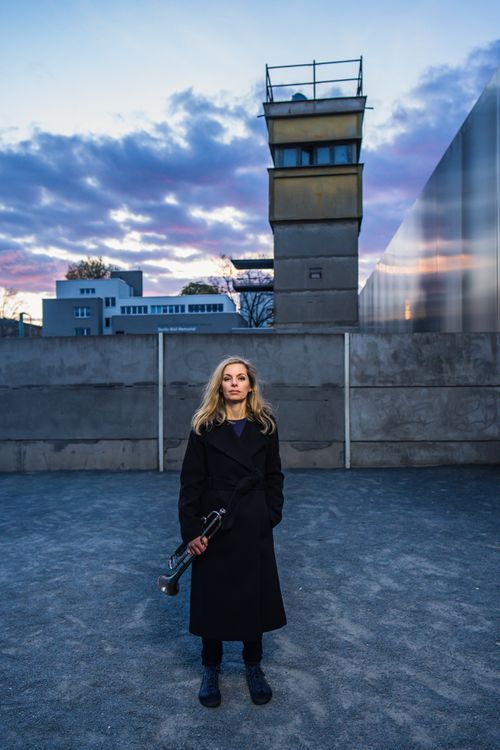 DISCOGRAPHY AS BANDLEADER
LUMO RECORDS
UPCOMING RELEASES:
Lina Allemano, Canons (Lumo Records 2023)
RELEASES:
Lina Allemano Four, Pipe Dream (Lumo Records 2023)
Lina Allemano / Nick Fraser, Trumpet & Drums REMIX Festival (Lumo Records 2021)
Lina Allemano Four, Vegetables (Lumo Records 2021)
BLOOP, Proof (Lumo Records 2021)
Ohrenschmaus, Rats and Mice (Lumo Records 2020)
Lina Allemano solo trumpet, Glimmer Glammer (Lumo Records 2020)
Lina Allemano Four, Sometimes Y (Lumo Records 2017)
Titanium Riot, Squish It! (Lumo Records 2017)
Titanium Riot, Kiss The Brain (Lumo Records 2014)
Lina Allemano Four, Live at the Tranzac (Lumo Records 2012)
Lina Allemano Four, Jargon (Lumo Records 2010)
Lina Allemano Four, Gridjam (Lumo Records 2008)
Lina Allemano Four, Pinkeye (Lumo Records 2006)
Lina Allemano Four (feat. David Occhipinti), Concentric (Lumo Records 2003)
* Full discography as side-musician / collaborator available upon request.
"Trumpeter Lina Allemano is especially good at the melodification of thought and sound. Her finely textured improvisations are always intent but casual, as if she were merely picking out notes and phrases that have always been there, waiting to be made audible" - Robert Everett-Green, The Globe and Mail